The puzzle about the production process of stainless steel stickers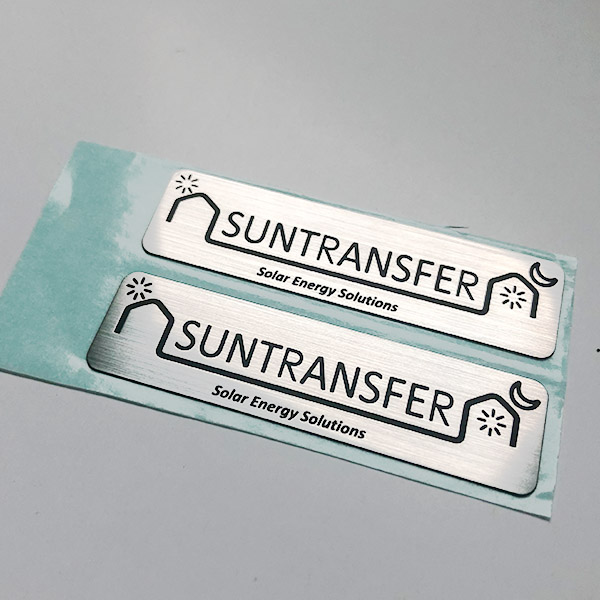 In practical applications, stainless steel stickers are our most common product identification. Its application represents the brand image of a company. For example, in the machinery manufacturing and furniture industry, it is indispensable to apply various stainless steel stickers of different specifications, and people often compare the stainless steel stickers of products to the "window of products." This vividly shows that users can understand the relevant information of the product through the stainless steel stickers, and explains its importance.
So, let's talk about the puzzle of the process today? The specific introduction is made by the stainless steel stickers manufacturer-JTT to solve this mystery:
Material preparation, select specifications and stainless steel plates according to the requirements; arrange the graphic files of the stainless steel stickers with a computer, and then use a carving machine to engrave the layout of the stainless steel stickers with a sticker.
Paste the engraved sticker accurately on the stainless steel plate to make the film stick flat and firmly attached. It is necessary to heat the plate with the film; put on heat-insulating gloves, and heat the stainless steel plate on the honeycomb coal stove. Hot (about 90-100 degrees Celsius, estimated), then remove the text and lace to form a hollow version.
Use pickling or sanding to process the stainless steel stickers so that the paint can be firmly combined with the plate; clean the corroded stainless steel stickers and prepare for painting. The paint can be baking paint (must have an oven) or car metal paint.
After the paint is sprayed and dried, remove the excess adhesive on the stainless steel stickers, and the product is complete; the final defect treatment: If the stainless steel stickers remains on the stainless steel stickers because of the adhesive degumming, you can use a rag to remove it with some loose perfume.
The above is the puzzle shared by JTT logo manufacturers about the production process of stainless steel stickers. The company promises that the self-adhesive used is the best quality, so that it can be firmly attached to the stainless steel plate, and it is not easy to degummed after baking. At the same time, everyone is welcome to come to consult and quote.
#Custom Metal logo stickers Metal nickel stickers 3D electroforming metal stickers Stainless steel metal stickers Speaker mesh metal stickers Metal nameplates for perfume bottle phone case electrical appliance
#Xüsusi Metal loqosu Etiket metal nikel stiker 3D elektroformasiya etiket paslanmayan polad stiker Ətir şüşəsi telefonu üçün elektrik cihazı metal dam örtükləri
#Niestandardowe metalowe logo naklejki Metalowe naklejki niklowe Naklejki 3D do elektroformowania Naklejki ze stali nierdzewnej Metalowe tabliczki na butelki perfum Obudowa na telefon
#Custom Metal Logo Aufkleber Metall Nickel Aufkleber 3D Galvanoforming Aufkleber Edelstahl Aufkleber Metall Typenschilder für Parfüm Flasche Handyhülle Elektrogerät
# Custom Металлическая наклейка с логотипом Металлическая никелевая наклейка 3D электроформовочная наклейка Наклейка из нержавеющей стали Металлические шильдики для флакона духов чехол для телефона электроприбор
#Autocollant de logo en métal personnalisé Autocollant de nickel en métal Autocollant d'électroformage 3D Autocollant en acier inoxydable Plaques stickersalétiques en métal pour bouteille de parfum étui de téléphone appareil électrique
# 사용자 정의 금속 로고 스티커 금속 니켈 스티커 3D electroforming 스티커 스테인레스 스틸 스티커 금속 명판 향수 병 전화 케이스 전기 기기
# Adesivo logo personalizzato in metallo Adesivo in metallo nickel Adesivo elettroformante 3D Adesivo in acciaio inossidabile Targhette metalliche per elettrodomestico custodia per telefono bottiglia di profumo