What can electroforming metal logo sticker be used for? How to use it?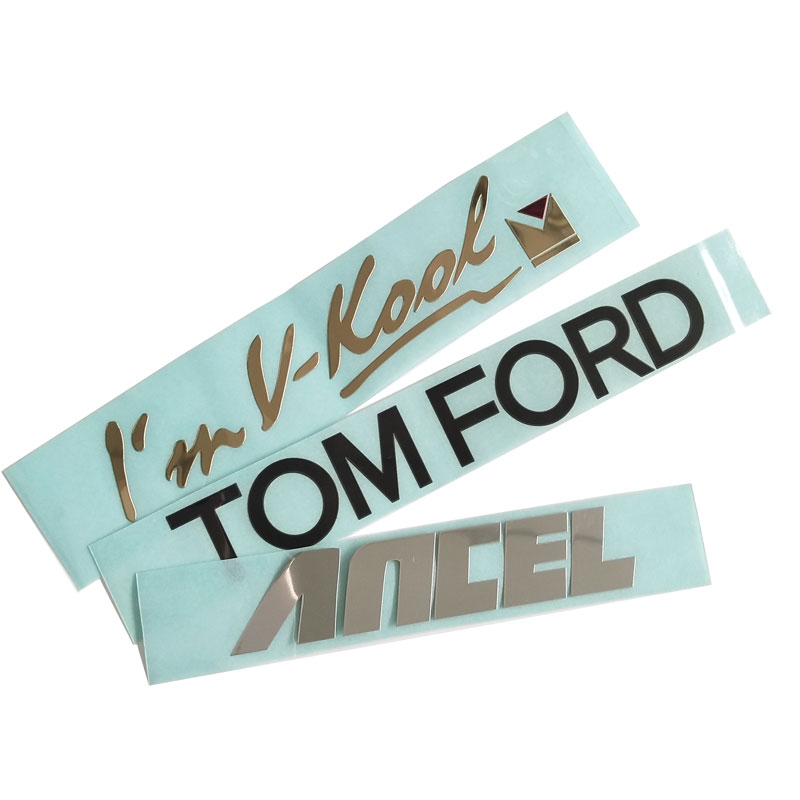 Electroforming metal logo stickers are usually used for decoration and identification of product packaging, because electroforming metal logo stickers have a self-adhesive function, also known as metal self-adhesive labels. Electroforming metal logo stickers are used for the following purposes:
Publicize and package the image and brand of products.
Exquisite logo can improve product quality and grade, and promote consumption.
The special electroplating plate and its unique manufacturing process can prevent competitors from counterfeiting and play a role in anti-counterfeiting.
Electroforming metal logo stickersmade of precious materials can be used to make crafts such as medals with special commemorative significance.
For some electronic products, the three-dimensional and metallic sense of electroforming metal logo stickerscan make the products more beautiful and delicate.
Electroforming metal logo stickers are very convenient to use and can be pasted directly. The characteristic of electroforming metal logo stickers is that they can be accurately pasted on various surfaces such as wood, metal, plastic, acrylic, paper, glass, etc., and are widely used in product shell identification and packaging.
#Custom Metal logo stickers Metal nickel stickers 3D electroforming metal stickers stainless steel metal stickers Speaker mesh metal stickers Metal nameplates for perfume bottle phone case electrical appliance
#Xüsusi Metal loqosu Etiket metal nikel stiker 3D elektroformasiya etiket paslanmayan polad stiker Ətir şüşəsi telefonu üçün elektrik cihazı metal dam örtükləri
#Niestandardowe metalowe logo naklejki Metalowe naklejki niklowe Naklejki 3D do elektroformowania Naklejki ze stali nierdzewnej Metalowe tabliczki na butelki perfum Obudowa na telefon
#Custom Metal Logo Aufkleber Metall Nickel Aufkleber 3D Galvanoforming Aufkleber Edelstahl Aufkleber Metall Typenschilder für Parfüm Flasche Handyhülle Elektrogerät
# Custom Металлическая наклейка с логотипом Металлическая никелевая наклейка 3D электроформовочная наклейка Наклейка из нержавеющей стали Металлические шильдики для флакона духов чехол для телефона электроприбор
#Autocollant de logo en métal personnalisé Autocollant de nickel en métal Autocollant d'électroformage 3D Autocollant en acier inoxydable Plaques stickeralétiques en métal pour bouteille de parfum étui de téléphone appareil électrique
# 사용자 정의 금속 로고 스티커 금속 니켈 스티커 3D electroforming 스티커 스테인레스 스틸 스티커 금속 명판 향수 병 전화 케이스 전기 기기
# Adesivo logo personalizzato in metallo Adesivo in metallo nickel Adesivo elettroformante 3D Adesivo in acciaio inossidabile Targhette metalliche per elettrodomestico custodia per telefono bottiglia di profumo