About the principle of electroforming metal stickers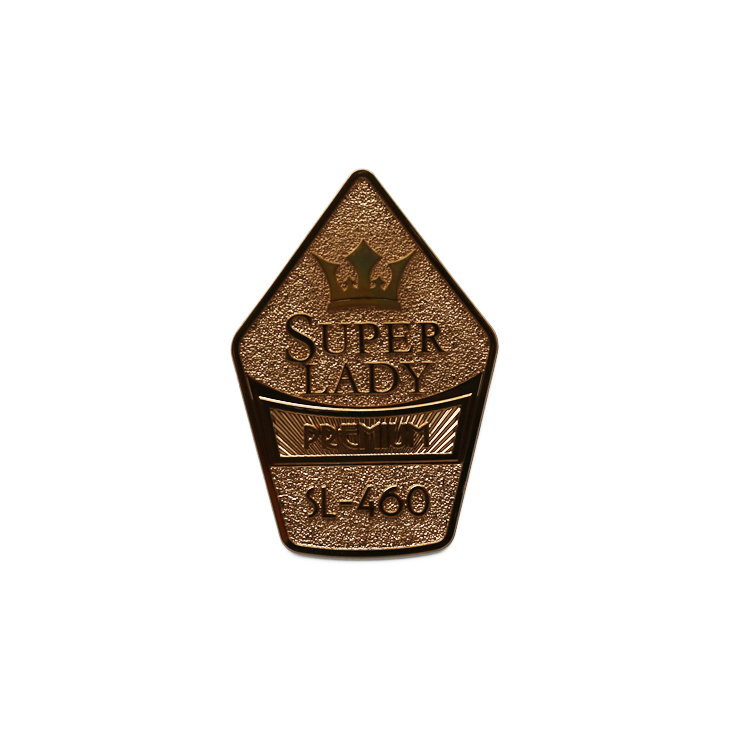 Composition of electroformed sign products:
(1) Base material: nickel (thickness according to customer samples or drawings);
(2) Surface treatment: chrome plating (enhance the wear resistance and surface hardness of the product);
(3) Filling: AB glue (epoxy resin, thick stickers only);
The process principle of electroforming
Electroforming is a process that uses the principle of electrolysis to deposit a certain thickness of metal on a mandrel or sample, and then separate the two to make a mold cavity. The precision and smoothness of the cavity of the electroforming mold are completely consistent with the core mold. Electroforming is also known as the "cloning" technology of non-living substances.
Characteristics of electroforming:
Can accurately and accurately copy the profile and fine lines;
Can obtain replicas with high dimensional accuracy and surface roughness less than 0.1um. The electroformed products produced by the same original mold have good consistency;1) The shape of the electrocasting part and the master mold are highly consistent. As long as the master mold is manufactured accurately, the precision of the electrocasting part can meet the requirements, and the surface roughness Ra can reach 0.1µm. 2) Electroforming is formed by the deposition method. No matter how complex the shape is, electroforming can replicate it very well. It can also form a cavity that is difficult to form or even impossible to form by machining. Electroforming speed: (taking electroforming nickel as an example) 5-300μ / h. The strength of the electroformed (nickel) layer σb = 340-600MPa, the hardness HV100-220, and the contact surface (inner cavity) of the mandrel with the accuracy of ± 1μ, the thickness of the electroformed layer can reach 0.1-5mm.
#Custom Metal logo sticker Metal nickel sticker 3D electroforming sticker stainless steel sticker Metal nameplates for perfume bottle phone case electrical appliance
#Xüsusi Metal loqosu Etiket metal nikel stiker 3D elektroformasiya etiket paslanmayan polad stiker Ətir şüşəsi telefonu üçün elektrik cihazı metal dam örtükləri
#Niestandardowe metalowe logo naklejki Metalowe naklejki niklowe Naklejki 3D do elektroformowania Naklejki ze stali nierdzewnej Metalowe tabliczki na butelki perfum Obudowa na telefon
#Custom Metal Logo Aufkleber Metall Nickel Aufkleber 3D Galvanoforming Aufkleber Edelstahl Aufkleber Metall Typenschilder für Parfüm Flasche Handyhülle Elektrogerät
# Custom Металлическая наклейка с логотипом Металлическая никелевая наклейка 3D электроформовочная наклейка Наклейка из нержавеющей стали Металлические шильдики для флакона духов чехол для телефона электроприбор
#Autocollant de logo en métal personnalisé Autocollant de nickel en métal Autocollant d'électroformage 3D Autocollant en acier inoxydable Plaques stickeralétiques en métal pour bouteille de parfum étui de téléphone appareil électrique
# 사용자 정의 금속 로고 스티커 금속 니켈 스티커 3D electroforming 스티커 스테인레스 스틸 스티커 금속 명판 향수 병 전화 케이스 전기 기기
# Adesivo logo personalizzato in metallo Adesivo in metallo nickel Adesivo elettroformante 3D Adesivo in acciaio inossidabile Targhette metalliche per elettrodomestico custodia per telefono bottiglia di profumo