Improve the soft power of corporate culture with metal stickers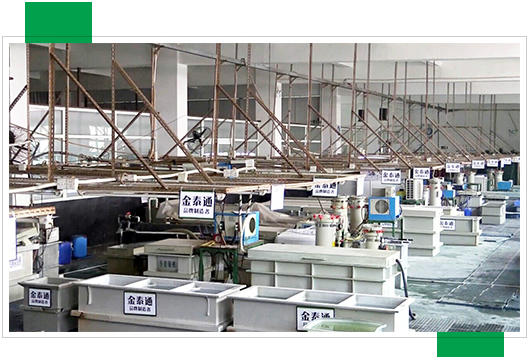 With the rapid development of the world, in addition to the competition of strength, major enterprises soft power such as industry culture has also become a major factor in corporate competition.
Brand is the core value identification system of enterprise products, services and operating behaviors, and is the sum of customer experience related to products: from product quality, packaging, price, to logo design, advertising style, public relations strategy, to sales environment, All of these details, from sales tactics, service attitudes, employee behavior, to corporate social responsibility, media opinion, and public praise, will affect the consumer 's understanding of a brand and ultimately his purchase decision.
However, many companies remain at a relatively low level of brand recognition. They do not add brand building to their development strategies and business strategies. They only consider short-term operating benefits and do not have the long-term awareness of brand building. They often think that R & D, technology, production, Sales is the foundation of an enterprise's survival. The strong internal strength of the enterprise can form a certain brand influence, thus ignoring the importance of the brand.
It is undeniable that China has already emerged-a large number of world-class manufacturing companies, Huawei, Lenovo, Haier, ZTE, Hisense … But unfortunately, China still does not have a world-class brand with strong appeal and appeal .
Brand is so important, corporate identity is equivalent to a company's face, it may determine the consumer's first impression of the company. Therefore, the production of corporate logos must not be perfunctory.
Shenzhen JTT Precision Metal Co.,Ltd.is a comprehensive sign manufacturer specializing in sign development and production. Focusing on the sign industry, professionally providing high-quality nickel sheet thin labels, nickel sheet thick labels, stainless steel signs, etched signs, electroforming signs, electroplating 1ogo and other metal sign solutions to provide enterprises with high-quality sign production services.
#Custom Metal logo sticker Metal nickel sticker 3D electroforming sticker stainless steel sticker Metal nameplates for perfume bottle phone case electrical appliance
#Xüsusi Metal loqosu Etiket metal nikel stiker 3D elektroformasiya etiket paslanmayan polad stiker Ətir şüşəsi telefonu üçün elektrik cihazı metal dam örtükləri
#Niestandardowe metalowe logo naklejki Metalowe naklejki niklowe Naklejki 3D do elektroformowania Naklejki ze stali nierdzewnej Metalowe tabliczki na butelki perfum Obudowa na telefon
#Custom Metal Logo Aufkleber Metall Nickel Aufkleber 3D Galvanoforming Aufkleber Edelstahl Aufkleber Metall Typenschilder für Parfüm Flasche Handyhülle Elektrogerät
# Custom Металлическая наклейка с логотипом Металлическая никелевая наклейка 3D электроформовочная наклейка Наклейка из нержавеющей стали Металлические шильдики для флакона духов чехол для телефона электроприбор
#Autocollant de logo en métal personnalisé Autocollant de nickel en métal Autocollant d'électroformage 3D Autocollant en acier inoxydable Plaques stickeralétiques en métal pour bouteille de parfum étui de téléphone appareil électrique
# 사용자 정의 금속 로고 스티커 금속 니켈 스티커 3D electroforming 스티커 스테인레스 스틸 스티커 금속 명판 향수 병 전화 케이스 전기 기기
# Adesivo logo personalizzato in metallo Adesivo in metallo nickel Adesivo elettroformante 3D Adesivo in acciaio inossidabile Targhette metalliche per elettrodomestico custodia per telefono bottiglia di profumo