How to stick logo labels on different product?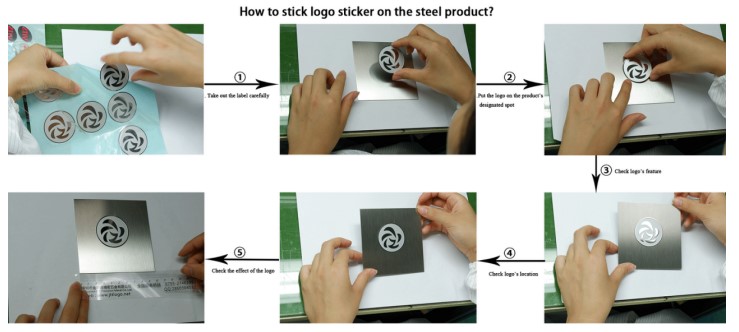 How to stick logo sticker on different product?Since founded in 2006, JJT has developed to be a leading company in the industry of producing electroplating logos and Etching logos with its advanced techniques and creative ideas. Our company possess a 6000㎡ factory, a team for researching and development with 280 staff, 4 senior electroplating engineers, 6 senior specialists for painting and 60 machines including punching machines, levigators and plating baths.
JJT specialized in supplying solutions for thin nickle logo, thick nickle logo and stainless steel logos and etc. Our logos are widely used in cellphones, cellphone leather sheathes, home appliances, electronics products, gift packaging, motor vehicles and machines or etc. In logo using , our company JJT will present the customized solutions to every clients. Here are the 2 ways that our engineer introduce to stick the logo in customer's products.
To Stick the Thin Nickle Logo in Leather with Melt Adhesive
To stick the logo in leathers like cellphone leather sheath and leather surface for Bluetooth speaker, it's very easy to fall off if used the original glue. Then the melt adhesive is the perfect choice. The melt adhesive has a good thermostability and frigostabile to tolerance from -40° to 50°. when sticking the logo, you need to leave a space for it, then hot-press it to the space. The parameter should be 150° and 8 seconds.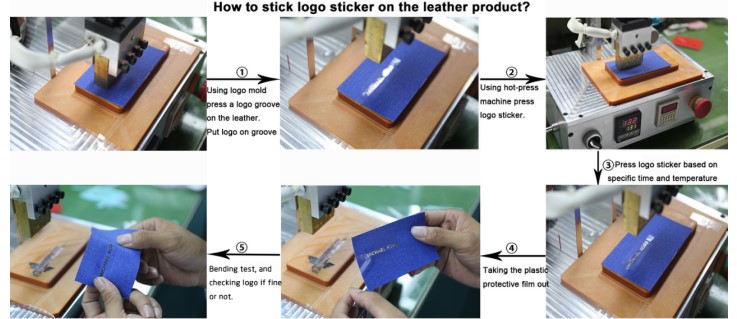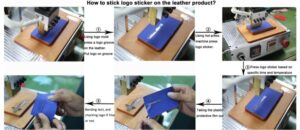 To Stick the SS Logo in SS Material with Glue
As the stainless steel is anti-corrosive and has a good thermostability, it can be used for a long time comparing to the other logos. Usually it will be used in electronic products and large machines. For using conditions of the SS logo, we would recommend customers to use glue directly to stick the logo into the space that left. The glue also has a good thermostability and frigostabile to tolerance from -40° and 80°.
There are also some other glues that customer will choose based on the logo using conditions. No matter what glue will be used, we will provide our best service to every customer.