Skyworth Logo Sticker – Case Show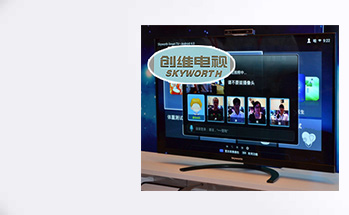 The specification of logo – Skyworth Logo Sticker
Type: Nickel thin logo (also called electroplating label, hardware LOGO label, hardware label)
Thickness: 0.04mm-0.13mm
Material: Nickel (the nickel used by Jintaitong is imported from Canada, which is environmental protection and without pollution)
Effect: Gold (also available for bright, matte, silver, gold, gun color, pearl nickel, net grain, brushing)
Adhesive: Water glue(or water adhesive):  Water adhesive is used for surface bonding. The bond strength is good,and it can be solidified under the condition of normal and medium temperature.And also features with the small solidified shrinkage rate, no yellowing, colorless and transparent, etc. It's belong to environmental chemicals. It's suggested to apply back adhesive for surface oil spraying.
Craft: electroplating (in order to achieve the mirror effect required by customers, the electroplating nickel need chrome plating after polish. Nickel is the metal can be highly polished. So it is an excellent base material for chromium plating.  And it can achieve a more perfect mirror effect than stainless steel.
Application: nickel label is widely used in electronic products such as digital products(Skyworth Logo Sticker), bank cards, mobile phone cases, household appliances, high-end gift boxes, etc. The nickel piece is  thin and can be integrated with the product without any sudden feeling, and the metal texture is strong. There is a lot of  high-end products and luxury brands choose to use the nickel logos as decoration.