Characteristics of car speaker mesh metal stickers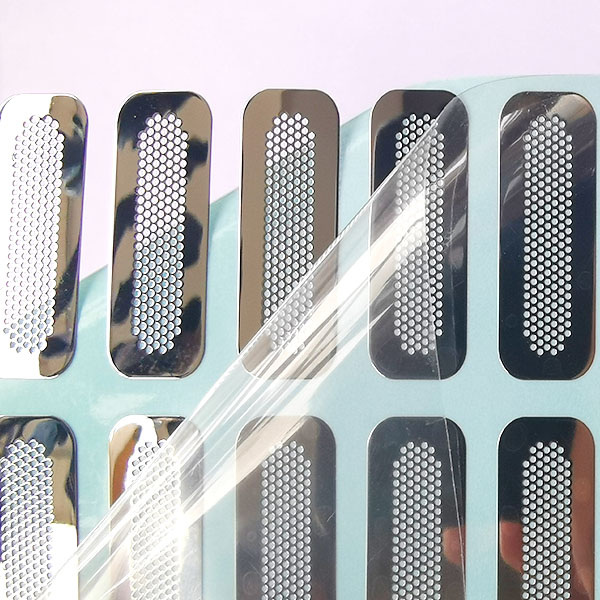 Car speakers, commonly known as car speaker mesh metal stickers, are indispensable and important equipment in a sound system. The quality and characteristics of the speaker mesh play a decisive role in the sound quality of the entire audio system. Now the use of stainless steel speaker mesh has gradually become a development trend. The number of speakers in a car also reflects the luxury of a car from the side. For cars with a general price of tens of thousands, the number of speaker mesh is mostly between 2-6, while for luxury cars with higher prices, such as BMW and Mercedes-Benz, the number of speaker mesh can generally reach 6-10 or more.
The car speaker mesh can prevent dust and other debris from entering the magmeshic gap from the front of the vibration plate to cause abnormal sound defects. At the same time, it has the effect of reinforcing the treble, and the dust cover also has the radiation of sound. Therefore, its size and shape have the characteristics of the cycle frequency. Influential, the color of the dust cover is also varied, and the design needs to be selected according to the requirements of the customer or the appearance. The plastic film or metal film dust cover, because the material itself has a certain elasticity, its thickness has a sound Impact, generally speaking, high-power vibration strong speakers, the thickness of the dust cover should be correspondingly thicker to prevent resonance, and the durability temperature is higher.
The chemical etching car speaker mesh adopts double-sided simultaneous etching processing technology. The product surface (positive and negative) is smooth, no protrusions, no pits, no burrs, no warpage, the mesh is flat and no deformation, no sanding or polishing is required. After flattening, the self-care process is widely used in various brands of car audio control system. The material of the JTT logo car speaker mesh is stainless steel and nickel. Compared with other material speaker mesh, it is more beautiful and generous, and the service life is longer!
The price of the car speaker mesh is usually based on the material, material thickness, product control accuracy requirements, mass production quantity, production process and other factors for comprehensive verification and evaluation. Generally, the larger the batch, the more favorable the price. The material of the car speaker mesh we produce is mainly stainless steel, which is more beautiful and practical. It has become the trend of various mainstream cars, and the application prospect is very good.
#Custom Metal logo stickers Metal nickel stickers 3D electroforming metal stickers stainless steel metal stickers Metal nameplates for perfume bottle phone case electrical appliance
#Xüsusi Metal loqosu Etiket metal nikel stiker 3D elektroformasiya etiket paslanmayan polad stiker Ətir şüşəsi telefonu üçün elektrik cihazı metal dam örtükləri
#Niestandardowe metalowe logo naklejki Metalowe naklejki niklowe Naklejki 3D do elektroformowania Naklejki ze stali nierdzewnej Metalowe tabliczki na butelki perfum Obudowa na telefon
#Custom Metal Logo Aufkleber Metall Nickel Aufkleber 3D Galvanoforming Aufkleber Edelstahl Aufkleber Metall Typenschilder für Parfüm Flasche Handyhülle Elektrogerät
# Custom Металлическая наклейка с логотипом Металлическая никелевая наклейка 3D электроформовочная наклейка Наклейка из нержавеющей стали Металлические шильдики для флакона духов чехол для телефона электроприбор
#Autocollant de logo en métal personnalisé Autocollant de nickel en métal Autocollant d'électroformage 3D Autocollant en acier inoxydable Plaques stickeralétiques en métal pour bouteille de parfum étui de téléphone appareil électrique
# 사용자 정의 금속 로고 스티커 금속 니켈 스티커 3D electroforming 스티커 스테인레스 스틸 스티커 금속 명판 향수 병 전화 케이스 전기 기기
# Adesivo logo personalizzato in metallo Adesivo in metallo nickel Adesivo elettroformante 3D Adesivo in acciaio inossidabile Targhette metalliche per elettrodomestico custodia per telefono bottiglia di profumo