What are the features of electroformed metal stickers?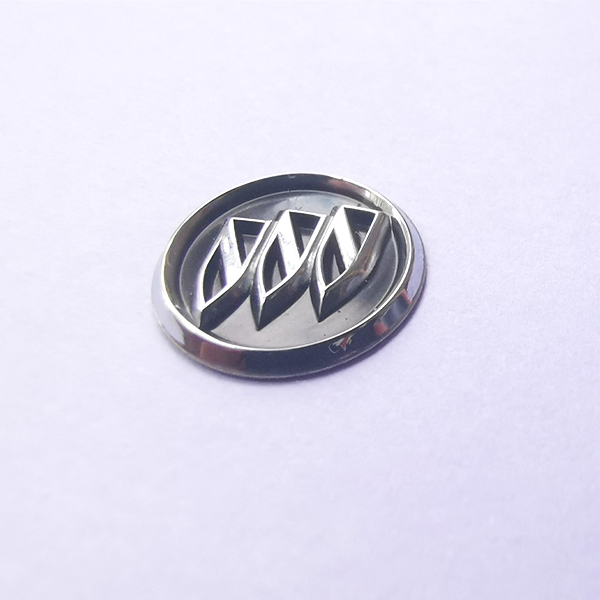 Characteristics and destickers description of electroformed metal stickers:
Electroforming is a chemical plating process using nickel metal as a raw material. It is not a simple surface gold plating process, but nickel metal ions are deposited on a mass production mold for a long time (8h-12h). Therefore, by controlling nickel ions in The deposition time on the template controls the thickness of the cast plate.
Characteristics of electroformed stickers
(1)It is a complete copy of the original mold, so the consistency of the product is very good;
(2) The patterns and fonts on the product can achieve clear outline and delicate texture, and the effect is noble and elegant;
(3)The surface of the stickersage can achieve rich effects such as laser, highlight, matte surface, corroded surface, and brushed surface; the text can achieve the effects of embossed, concave, highlight, brushed, laser, matte, etc., so that the destickers content Get a perfect expression;
(4)The surface of the cast plate with nickel as raw material is treated with chrome or gold plating to achieve gold, silver, black and other colors; and the wear resistance is improved, which can meet the permanent use requirements.
Scope of application
Widely used in mobile phones, telephones, stereos, TVs, computers, IT equipment, PDAs, cameras and other electronic products, it has now evolved into a decorative stickersage, which not only highlights the corporate image, but also plays a beautiful and decorative role.
DestickersInstructions
(1)The draft angle of the product should be ≥15°
(2)The remaining size of the punched edge should be 0.03-0.2mm
(3)The thickness of the plate is 0.2±0.05mm
(4)The overall thickness of the electroplating stickers should be less than 3mm
(5) If the text is convex, the height is 0.2mm-0.7mm; if the text is concave, the depth is 0.1mm-0.4mm;
(6)The basic colors of electroplated stickers are gold, silver and black. Promote the use of primary metal colors on the electroplating stickers; if you want to paint the effect, you should clearly indicate the international Panton NO., but the color on the Color Chip will be slightly different from the color on the metal surface.
(7)Drawing requirements: 2D, 3D
#Custom Metal logo sticker Metal nickel stickers 3D electroforming metal stickers stainless steel metal stickers Metal nameplates for perfume bottle phone case electrical appliance
#Xüsusi Metal loqosu Etiket metal nikel stiker 3D elektroformasiya etiket paslanmayan polad stiker Ətir şüşəsi telefonu üçün elektrik cihazı metal dam örtükləri
#Niestandardowe metalowe logo naklejki Metalowe naklejki niklowe Naklejki 3D do elektroformowania Naklejki ze stali nierdzewnej Metalowe tabliczki na butelki perfum Obudowa na telefon
#Custom Metal Logo Aufkleber Metall Nickel Aufkleber 3D Galvanoforming Aufkleber Edelstahl Aufkleber Metall Typenschilder für Parfüm Flasche Handyhülle Elektrogerät
# Custom Металлическая наклейка с логотипом Металлическая никелевая наклейка 3D электроформовочная наклейка Наклейка из нержавеющей стали Металлические шильдики для флакона духов чехол для телефона электроприбор
#Autocollant de logo en métal personnalisé Autocollant de nickel en métal Autocollant d'électroformage 3D Autocollant en acier inoxydable Plaques stickeralétiques en métal pour bouteille de parfum étui de téléphone appareil électrique
# 사용자 정의 금속 로고 스티커 금속 니켈 스티커 3D electroforming 스티커 스테인레스 스틸 스티커 금속 명판 향수 병 전화 케이스 전기 기기
# Adesivo logo personalizzato in metallo Adesivo in metallo nickel Adesivo elettroformante 3D Adesivo in acciaio inossidabile Targhette metalliche per elettrodomestico custodia per telefono bottiglia di profumo