Etching metal stickers processing principle and characteristics introduction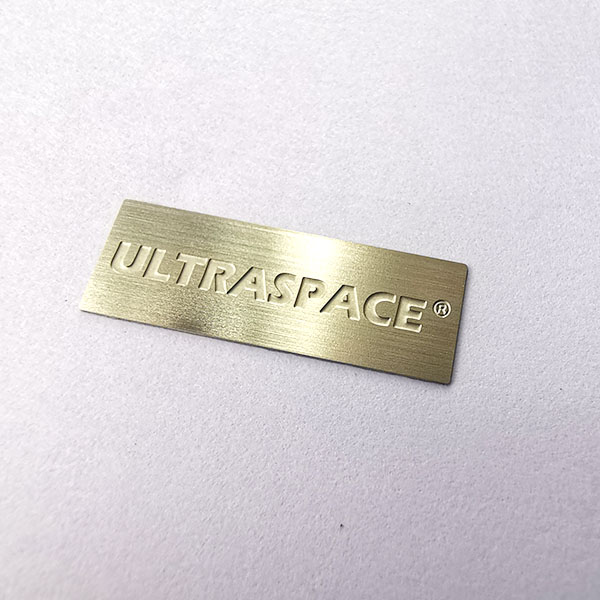 Etching is a process for processing metal parts through photochemical reaction and etching. The stainless steel etching process makes full use of the current advanced computer-aided design technology to make the graphics that need to be processed into film, and then copy the film graphics to the surface of the metal material through a photochemical reaction to form a protected metal part pattern on the surface of the metal material, and then pass The etching method erodes the unprotected metal materials to produce metal parts.
Compared with the traditional mechanical stamping method, the etching process has the advantages of short production cycle (generally, the product can be manufactured in 3 days), and the size modification is convenient and fast. The mechanical punching method must have high-precision punching equipment and mold processing equipment, and the development cycle takes 2 to 3 months. Due to the particularity of the etching method, the complexity of the part has nothing to do with the ease of processing. Relatively speaking, the processing of complex parts by mechanical stamping methods often increases the difficulty of manufacturing, and some even cannot be processed. Etching method only needs to design and manufacture film (photosensitive adhesive, etc.), and the cost of new product development is low; metal parts manufactured by etching process have no burrs, do not change the magnetic properties of the material, and the flatness of the processed product is not changed at all.
Etching is suitable for processing thin metal materials with many varieties, large batches, and large planes, as well as surface decoration of metal products (semi-corrosion). It is also suitable for single-piece small batch proofing. It is now used in various integrated circuit lead frames and fluorescent display arrays, grids, encoder gratings, precision filters, microelectrodes, integrated circuit cover plates, mask plates, kinescope shadow masks and other products.
What are the characteristics of etching?
Products with complex shapes can also be etched without additional costs
Low mold opening cost, etching process can be changed arbitrarily according to the requirements of the designer, the cost is low
The precision can be up to +/-0.005mm to meet the assembly requirements of different products
Achieve half-cut metal, increase company LOGO, achieve branding
Almost all metals can be etched, there is no limit to various pattern designs
Thick and thin materials can be processed to meet the requirements of different assembly components 7. Manufacture all kinds of metal parts that cannot be completed by mechanical processing
There are no burrs and pressure points, the product is not deformed, the material properties are not changed, and the product function is not affected.
#Custom Metal logo stickers Metal nickel stickers 3D electroforming metal stickers stainless steel metal stickers Metal nameplates for perfume bottle phone case electrical appliance
#Xüsusi Metal loqosu Etiket metal nikel stiker 3D elektroformasiya etiket paslanmayan polad stiker Ətir şüşəsi telefonu üçün elektrik cihazı metal dam örtükləri
#Niestandardowe metalowe logo naklejki Metalowe naklejki niklowe Naklejki 3D do elektroformowania Naklejki ze stali nierdzewnej Metalowe tabliczki na butelki perfum Obudowa na telefon
#Custom Metal Logo Aufkleber Metall Nickel Aufkleber 3D Galvanoforming Aufkleber Edelstahl Aufkleber Metall Typenschilder für Parfüm Flasche Handyhülle Elektrogerät
# Custom Металлическая наклейка с логотипом Металлическая никелевая наклейка 3D электроформовочная наклейка Наклейка из нержавеющей стали Металлические шильдики для флакона духов чехол для телефона электроприбор
#Autocollant de logo en métal personnalisé Autocollant de nickel en métal Autocollant d'électroformage 3D Autocollant en acier inoxydable Plaques stickeralétiques en métal pour bouteille de parfum étui de téléphone appareil électrique
# 사용자 정의 금속 로고 스티커 금속 니켈 스티커 3D electroforming 스티커 스테인레스 스틸 스티커 금속 명판 향수 병 전화 케이스 전기 기기
# Adesivo logo personalizzato in metallo Adesivo in metallo nickel Adesivo elettroformante 3D Adesivo in acciaio inossidabile Targhette metalliche per elettrodomestico custodia per telefono bottiglia di profumo