Characteristics of stainless steel sticker etching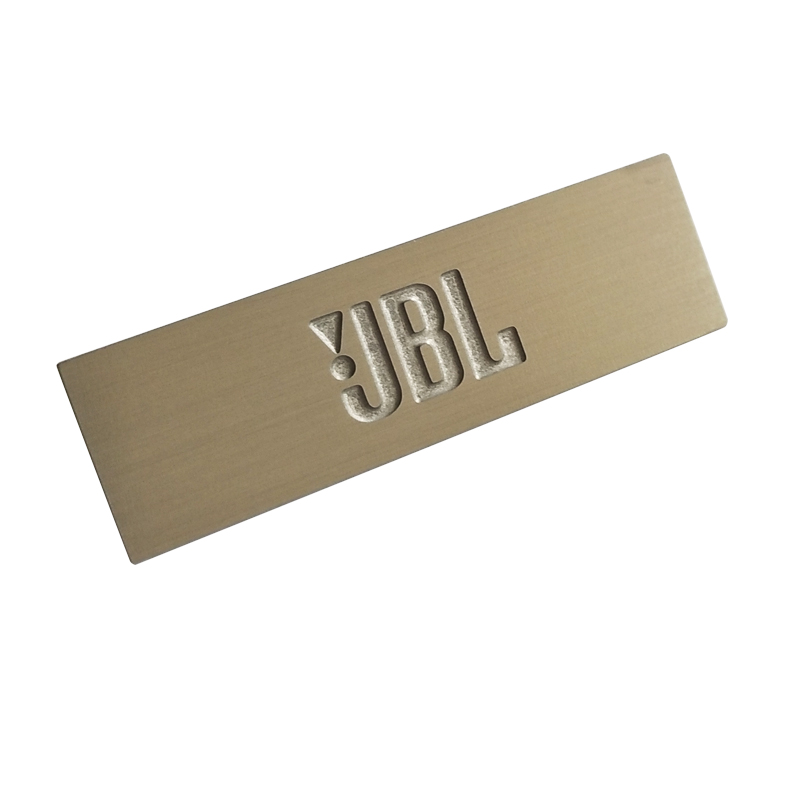 Metal etching is also called metal corrosion, or photochemical etching. Refers to the process of exposure and development to transfer the pattern of the product to the metal steel sheet, protect the area to be etched, expose the protective film of the area that does not need to be etched to the metal part, and then etch it away with a chemical solution, and finally form a concave and convex half-cut Or the effect of hollow forming, this is the metal etching process.
Metal etching can process SUS304 stainless steel grades, as well as alloy materials such as SUS316 stainless steel, copper, brass, beryllium copper, MX215, etc. The 304 stainless steel material is the most widely used, because this material has strong corrosion resistance. After the etching process, the product's size, accuracy and surface can fully meet the requirements of customers.
Features of metal etching:
Objective. The so-called goal is to have a clear output through the whole process of a certain process, or to achieve a specific purpose. For metal etching, this purpose is to meet the requirements of the design drawings for the product. More specifically, these requirements include the etching size requirements of the product and the surface roughness requirements after etching.
Internality. The so-called internality means that a public welfare process must have certain internal content, which can also be said to be the authenticity of the content. These contents are included in each step of the process flow, as well as the behavior of all operators involved in these steps.
Integrity. The so-called integrity refers to at least two or more steps in the process flow. Because the process flow as a process cannot be completed by one processing step, and at the same time, a processing step cannot be completed in the process flow. At least two or more steps and related activities are required to establish a The basic structure or relationship can be transferred. For the metal etching process, it is also a complete unified process specification composed of multiple processes, process parameters of each process, tools and related equipment specified in each process, and they are inseparable from each other.
#Custom Metal logo sticker Metal nickel sticker 3D electroforming sticker stainless steel sticker Metal nameplates for perfume bottle phone case electrical appliance stainless steel sticker
#Xüsusi Metal loqosu Etiket metal nikel stiker 3D elektroformasiya etiket paslanmayan polad stiker Ətir şüşəsi telefonu üçün elektrik cihazı metal dam örtükləri
#Niestandardowe metalowe logo naklejki Metalowe naklejki niklowe Naklejki 3D do elektroformowania Naklejki ze stali nierdzewnej Metalowe tabliczki na butelki perfum Obudowa na telefon
#Custom Metal Logo Aufkleber Metall Nickel Aufkleber 3D Galvanoforming Aufkleber Edelstahl Aufkleber Metall Typenschilder für Parfüm Flasche Handyhülle Elektrogerät
#Custom Металлическая наклейка с логотипом Металлическая никелевая наклейка 3D электроформовочная наклейка Наклейка из нержавеющей стали Металлические шильдики для флакона духов чехол для телефона электроприбор
#Autocollant de logo en métal personnalisé Autocollant de nickel en métal Autocollant d'électroformage 3D Autocollant en acier inoxydable Plaques signalétiques en métal pour bouteille de parfum étui de téléphone appareil électrique
# 사용자 정의 금속 로고 스티커 금속 니켈 스티커 3D electroforming 스티커 스테인레스 스틸 스티커 금속 명판 향수 병 전화 케이스 전기 기기
# Adesivo logo personalizzato in metallo Adesivo in metallo nickel Adesivo elettroformante 3D Adesivo in acciaio inossidabile Targhette metalliche per elettrodomestico custodia per telefono bottiglia di profumo