Several reasons for pits in electroplated metal stickers products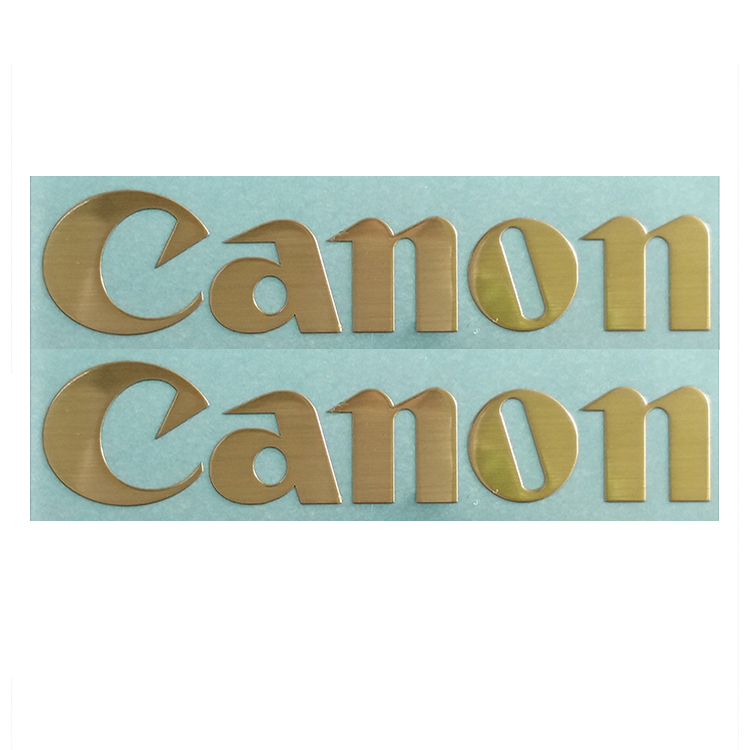 For electroplated metal stickers products, there will be pits during the operation. Here are a few reasons for the pits, I hope to help everyone
The steel plate itself has pits. The steel plate is used as the base of the electroplating stickersproducts, and it is repetitive and practical. Every time it needs to be drawn, the concave points hidden inside the steel plate will leak out, causing the product to cause bad pits. Self-inspection, if you find this kind of situation, scrap the steel plate and use good steel plate to make good products.
The steel plate is used twice, and the residue is not brushed clean the previous time. In the course of the operation, the operation staff does not operate properly, and if there is no drawing, the pits will appear.
Exposure process film is punched through film. Film is made with ink. If it is used more times, the ink will fall off and cause pits. This requires the exposure operator to regularly check the film. If there are pits, use a film pen to make up.
There is air in the filter, and the plating bath is cloudy. If the filter is operated for a long time, it will absorb a part of the air. If it is not found for a long time and the air is not evacuated, it will make the electroplating bath liquid cloudy and cause product pits.
The content of the wetting agent in the plating bath is small. The wetting agent is also called anti-pinhole agent. It is one of the auxiliary additives commonly used in bright nickel plating: because the current efficiency during the plating process cannot be 100%, there will always be a part of hydrogen Will restore precipitation. If the hydrogen is deposited at a slower speed, pores will be formed at the precipitation point and reach the substrate directly, forming pinholes in the plating layer. To improve this situation, wetting additives must be added to the plating solution to allow the gas to escape quickly, thereby reducing or eliminating pinholes.
#Custom Metal logo sticker Metal nickel sticker 3D electroforming sticker stainless steel sticker Metal nameplates for perfume bottle phone case electrical appliance
#Xüsusi Metal loqosu Etiket metal nikel stiker 3D elektroformasiya etiket paslanmayan polad stiker Ətir şüşəsi telefonu üçün elektrik cihazı metal dam örtükləri
#Niestandardowe metalowe logo naklejki Metalowe naklejki niklowe Naklejki 3D do elektroformowania Naklejki ze stali nierdzewnej Metalowe tabliczki na butelki perfum Obudowa na telefon
#Custom Metal Logo Aufkleber Metall Nickel Aufkleber 3D Galvanoforming Aufkleber Edelstahl Aufkleber Metall Typenschilder für Parfüm Flasche Handyhülle Elektrogerät
# Custom Металлическая наклейка с логотипом Металлическая никелевая наклейка 3D электроформовочная наклейка Наклейка из нержавеющей стали Металлические шильдики для флакона духов чехол для телефона электроприбор
#Autocollant de logo en métal personnalisé Autocollant de nickel en métal Autocollant d'électroformage 3D Autocollant en acier inoxydable Plaques stickeralétiques en métal pour bouteille de parfum étui de téléphone appareil électrique
# 사용자 정의 금속 로고 스티커 금속 니켈 스티커 3D electroforming 스티커 스테인레스 스틸 스티커 금속 명판 향수 병 전화 케이스 전기 기기
# Adesivo logo personalizzato in metallo Adesivo in metallo nickel Adesivo elettroformante 3D Adesivo in acciaio inossidabile Targhette metalliche per elettrodomestico custodia per telefono bottiglia di profumo